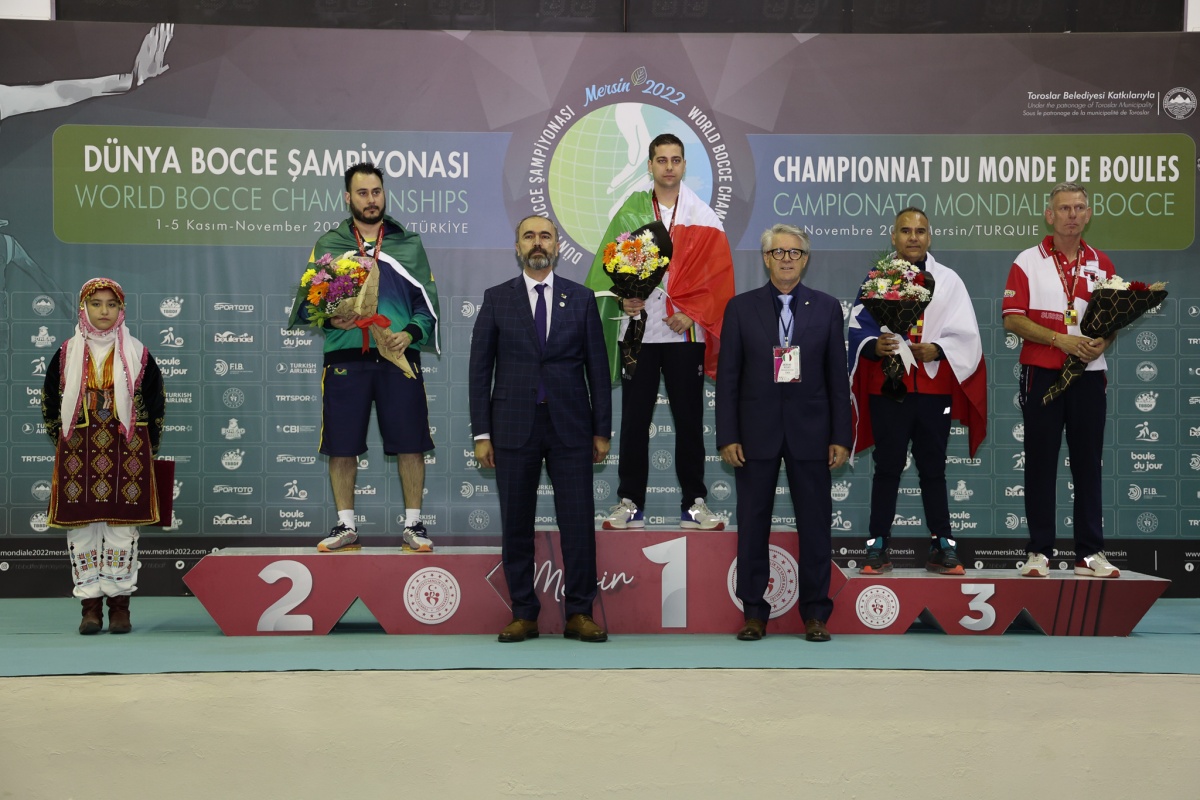 Historical World Championships Ended
The historical joint World Championships of Raffa and Volo gathering 52 teams from 37 countries ended successfully. 
The championship was hosted in Toroslar Bocce Hall and Volleyball in Mersin, Turkiye. 10 courts for Volo and 8 courts for Raffa were used for the 6 disciplines of Volo and 7 disciplines of Raffa. 
Italy dominated the results winning the Men's Singles, Men's Doubles and Mixed Doubles receiving 285 total scores as the first-ranked team. In the Women's Double, Brasil won the title and reached 137 points in total as the second-ranked team. San Marino, winning the gold in the Women's Singles, scored 117 points and ranked as the third team. In Precision Shooting which is played for the first time, the winner was France in men's and Turkiye in women's categories. These two nations ranked 5th and 6th, respectively. Switzerland was ranked 4th according to the total score although there were no gold medals, but two silver and two bronze medals.  
Please see the whole results and team rankings below; 

doublesmixedtotal_1.pdf


precisionshootingwomen_1.pdf


rankingnations_1.pdf


womensingletotal.pdf


womendoublestotal.pdf


mendoublestotal.pdf


mensingletotal.pdf


precisionshootingmen_1.pdf

AFFILIATIONS & INCLUSIONS