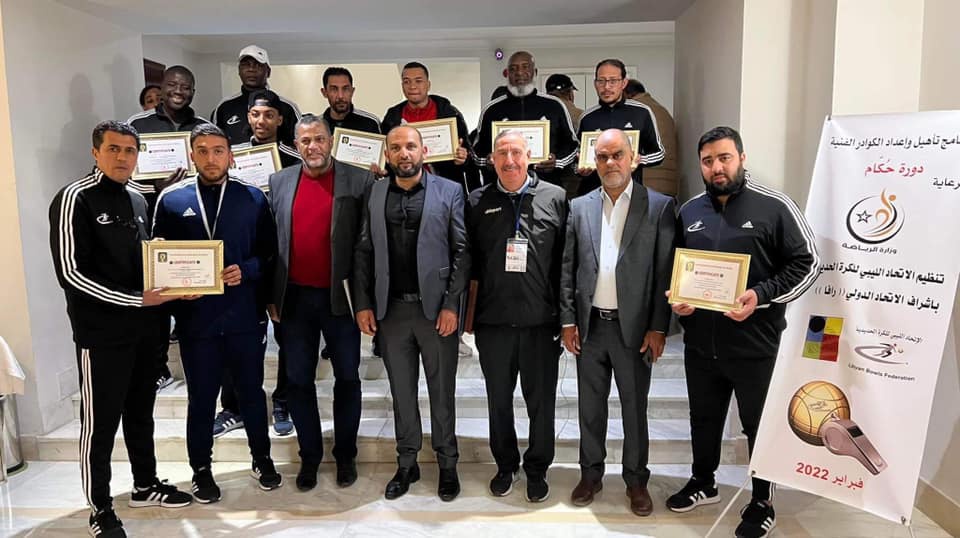 Referee Course Held in Tunisia
CBI national referee course was held in Tunisia between 3-7 February 2022 with the support of the Libyan Federation. 
Erdal Buyruk, a member of the CBI Technical committee, chaired the course as the instructor. The African Raffa Confederation (ARC) president, Yacine Kafi, assisted the program. Akasha Abdelkader was the official course manager appointed by ARC.
Eight referee candidates from Libya (ADEL MADI, ALI EISAY, MUSTAFA MOUSAY, MOHAMED NSIEA, MUSAB BEN DHAW, ABOUBAKR ALDALI, ZIYAD AL-SENUSSI, AHMED LOLO) and three from Algeria (TAHARINE LAMIA, BERBER FATAH, ZEGAOU MILOUD) completed the seminar successfully. 
The closing ceremony and distribution of certificates took place on the evening of the 7th February, bringing together the President of the Libyan Federation of Boules Sports with his staff and the presence of the Petanque and Raffa referees.
AFFILIATIONS & INCLUSIONS