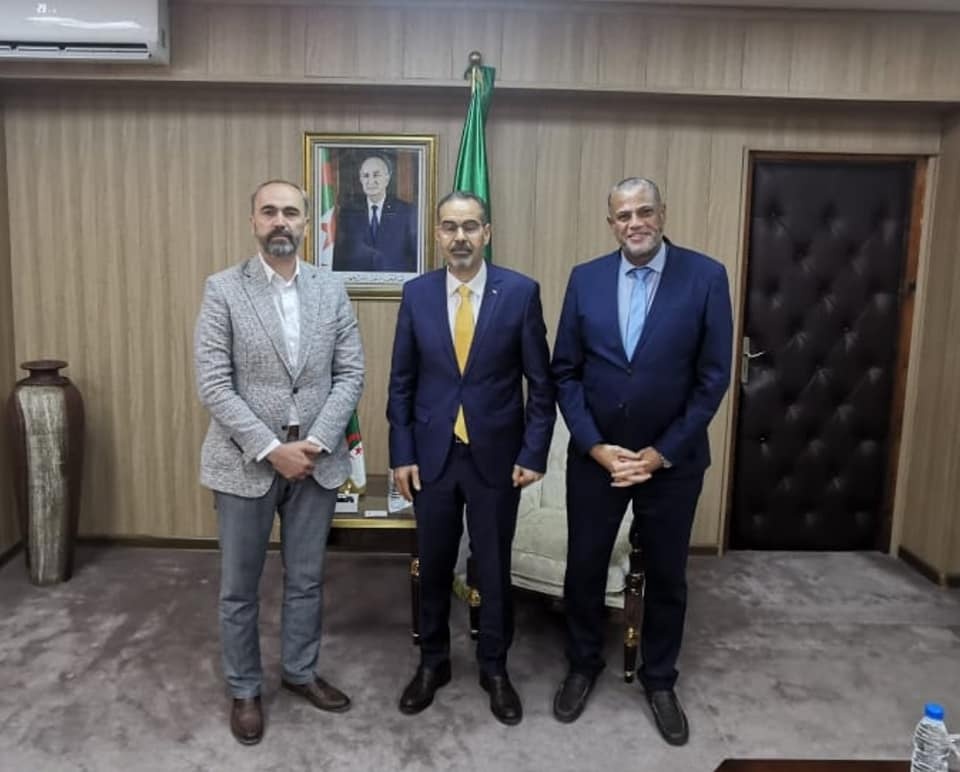 Official visits in Algiers
CBI President, Mutlu Turkmen, visited the two Algerian ministers and the centre for African Raffa Confederation before and after the Mediterranean Games competitions. 
Turkmen had a chance to visit the newly opened African Raffa Confederation (CAR) office which is located inside one of the buildings of the Algerian Ministry of Youth and Sport in Algiers before travelling to Oran. The CAR President, M. Yacine Kafi, and the two staff appointed in the office welcomed Turkmen and briefed him on the establishment of the office, its activities, and future plans. 
And after the completion of the competitions, Turkmen returned to Algiers and meet the Algerian Minister of Youth and Sport, Mr Abderrezak Sebgag, and the Algerian Minister of Health, Mr Abderrahmane Benbouzid. Mr Kafi accompanied Turkmen on both visits.
The meetings with both ministers were very fruitful. Mr Sebgag showed his commitment to supporting the development of Raffa and other disciplines in Algeria and Africa. The possibility of running joint programs and the organization of a world championship in Algeria was elaborated. Mr Benbouzid, who is a Bocce player himself, also expressed his willingness to support the development of Bocce during the visit. 
AFFILIATIONS & INCLUSIONS