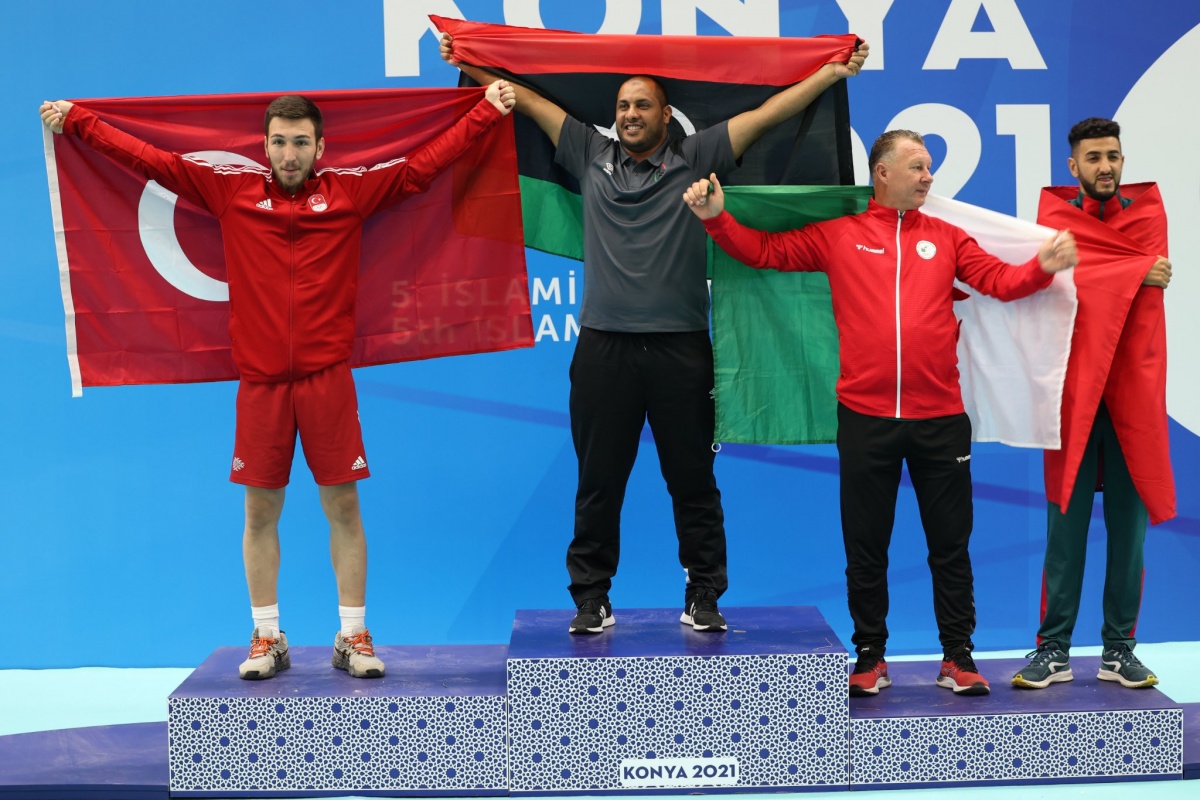 Islamic Solidarity Games a big success
Bocce took its place for the first time in the 5th Islamic Solidarity Games which was held in Konya-Turkiye from 9th to 18th of August 2022. 
The 5th Islamic Solidarity Games Konya2021 was postponed to 2022 due to covid19 restrictions and the postponement of Tokyo2020. The Games were held in Konya-Turkiye successfully with 24 sports including 5 paralympic disciplines and more than 4000 athletes representing 54 countries. 
Bocce (Volo and Raffa) disciplines were represented in the games for the first time. 6 nations (Algeria, Libya, Morocco, Niger, Senegal, and Turkiye) participated in the competitions. 
In Raffa; Algeria won two gold medals in double women and mixed double. Libya won the gold medal in single men. Turkiye won the gold medal in single women. Morocco won the gold medal in double men. 
The medals were presented by ISSF Secretary General Mohammed al Garnas, CBI President Dr. Mutlu Turkmen, CBI Secretary General M. Yacine Kafi, CBI Board Members Jasem Manouchehri and M. Amine Maidi, General Director of Sports of Turkiye Mehmet Baykan, and NOC members.    
During the Games, CBI President Dr. Turkmen also had a chance to visit the ISSF President Abdulaziz bin Turki AlFaisal AlSaud and agreed on signing an MoU for future cooperation. Turkmen stated that this agreement would lead to the future promotion of Bocce among ISSF countries. He also added that the Konya2021 Games was a very fruitful stage for Bocce witnessing the highest level of the organisation hosting more than 4000 athletes from 54 countries, 34 NOC presidents, 9 presidents of International Federations, IOC and NOC members, and many other representatives of continental and world sports authorities.

See the full results below; 

konya2021results.pdf

AFFILIATIONS & INCLUSIONS