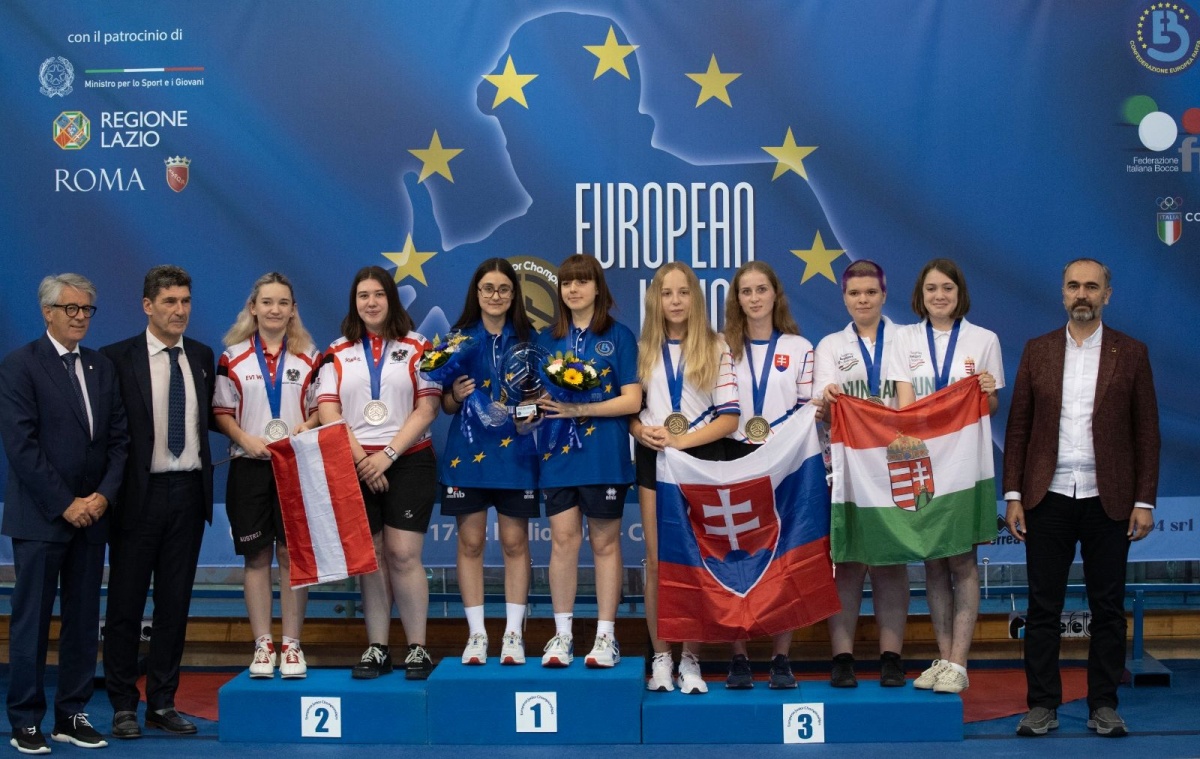 Amazing Performance of European Juniors
European Juniors Championship in Rome was finished with the amazing performance of the athletes on the final day. 
The Italian Bocce Federation hosted the European Championship at the Rome Federal Technical Center. 11 countries, namely, Austria, Croatia, France, Hungary, Italy, Latvia, San Marino, Slovakia, Switzerland, Slovenia, and Türkiye participated in the championship.  
On the first day, along with the local authorities, the president of ARISF (Association of the IOC Recognised International Sports Federations) Mr Raffaele Chiulli, and the Minister of Sport and Youth Mr Andrea Abodi were two of the major guests honouring the opening ceremony. 
The host team, Italy dominated the results winning 5 titles. In both singles, Italian players won the gold. In single boys, Italy won the final against Switzerland while in single girls Italy won against Croatia. 
The double girls was the third specialty in which Italian girls won the gold medal beating the Austrian team. However, in the double boys, the Swiss team was the winner of gold beating the Italian. In mixed doubles, the Italian team reached the gold beating Slovakia in the final. 
Swiss Regazzoni hits the world record!
In the precision shooting finals, the spectators were totally amazed by the performance of the players. In girls, the Italian player won the gold beating her Croatian opponent with a score of 15-8. On the other hand, the last final between the Turkish and Swiss players turned out to be a great race resulting in the world record of the Swiss Ryan Regazzoni against the Turkish Murat Oruk with a score of 31-24.  
The medals were presented by the CBI President Dr Mutlu Turkmen, the CER President Moreno Rosati, and the FIB President Marco Giunio De Sanctis. 
After the medal ceremony, the Austrian Federation as the host of the 2024 European Championship received the CER flag from the Italian Federation. 
For the full results please refer to the pdf file below; 
AFFILIATIONS & INCLUSIONS