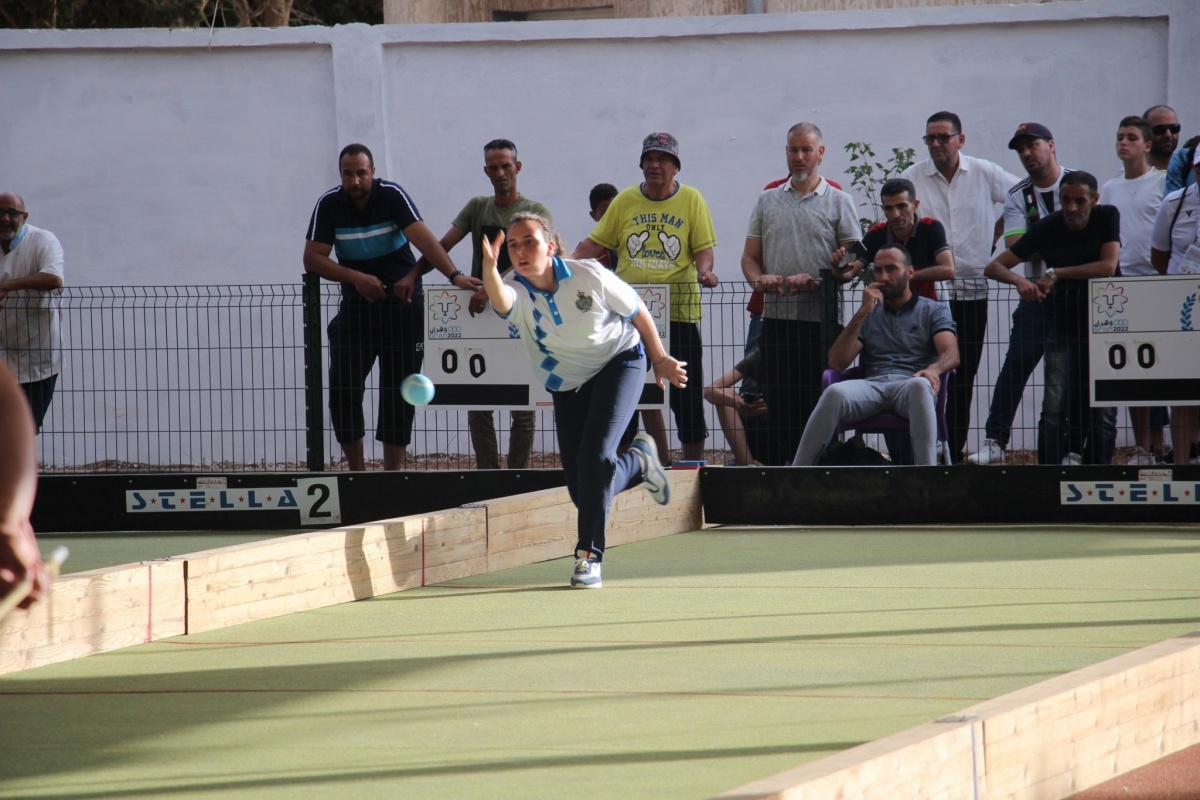 Full representation in Mediterranean Games
After Tarragona 2018 where Raffa was represented with 1 sole discipline, Raffa took its full representation in Oran 2022 with all 4 disciplines, being played successfully. 
The Mediterranean Games Raffa competitions were organised in Lofa Sports Complex with the other two bocce disciplines; Petanque and Volo, from the 26th until the 29th of June 2022. 
The Algerian Minister of Youth and Sport, Mr Abderrezak Sebgag, the president of the Algerian National Olympic Committee, Mr Hammad Abderrahman, the honorary president of ICMG, Mr Amar Addadi, and various other ICMG and national officials visited and watched Raffa competitions in the Lofa Sports Complex. 
The winners of the 4 disciplines in the Mediterranean Games were as follows; 
Men Single: 1- Mattia VISCONTI (ITA), 2- Ahmet EMEN (TUR), Enrico DALL'OLMO (SMR)
Women Single: 1- Bahar CIL (TUR), 2- Lamia AISSIOUI (ALG), 3- Flavia MORELLI (ITA)
Men Double: 1- Mattia VISCONTI - Marco DI NICOLA (ITA), 2-Enrico DALL'OLMO - Jacopo FRISONI (SMR), 3- Rashed ALSWESI - Mahmud ISSA (LBA)
Women Double: 1- Anna Maria CIUCCI - Stella PAOLETTI (SMR), 2- Flavia MORELLI - Ilaria TRECCANI (ITA), 3- Lamia AISSIOUI - Chahrezad CHIBANI(ALG)  
After the successful completion of the competition, CBI President Mutlu Turkmen congratulated the medal-winning teams and thanked the competition director M. Muhamed Maidi, the referees, and the organization staff for their tireless work during the whole competition. 
Full results;

menraffadouble.pdf


womenraffasingle.pdf


womenraffadouble.pdf


menraffasingle.pdf

AFFILIATIONS & INCLUSIONS