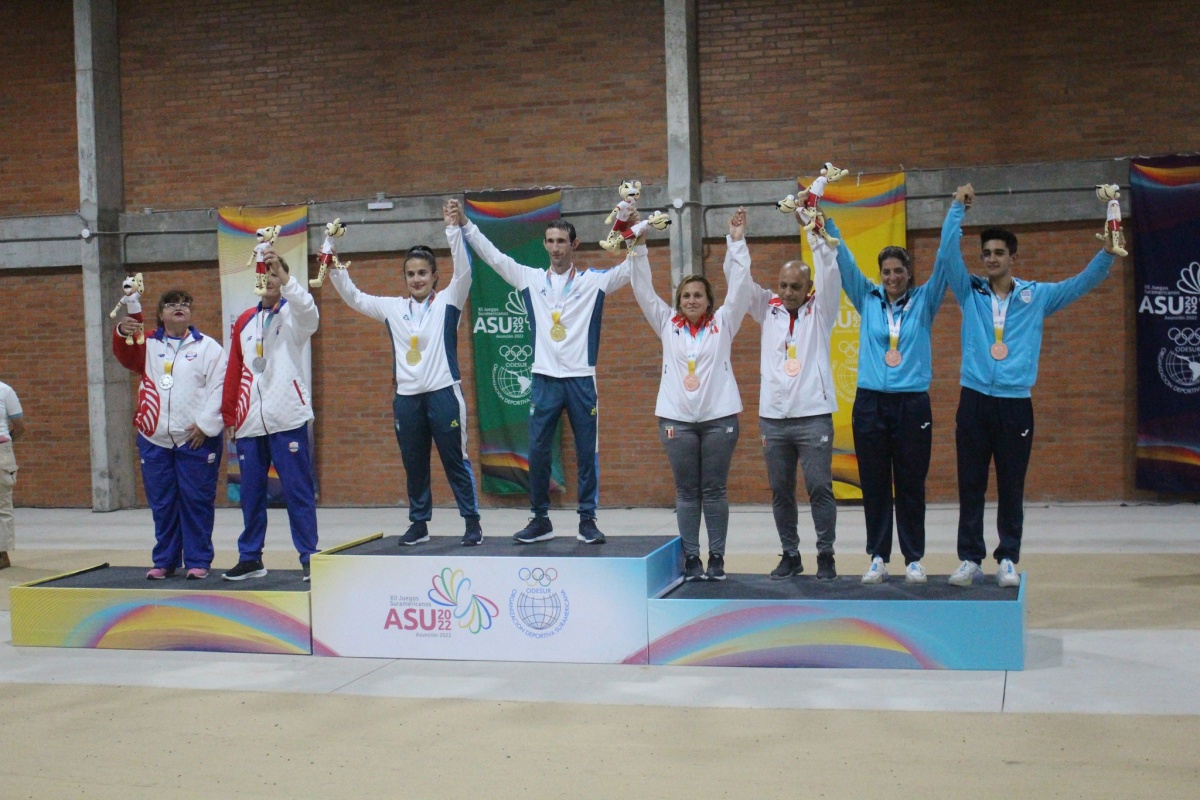 Bocce shines in South American Games
From October 1st to 15th, the XXII South American Games of Asunción 2022 were held, the most important sporting event in South America, in which Bocce was on the stage between October 12th and 14th.
More than 7,000 athletes from 15 countries in the region came to the Paraguayan capital to compete in 52 sports disciplines. From the first day to the last, the Paraguayans showed their commitment to the games and turned massively to the venues to support the athletes.
The return of bowls
The sport of Bowls returned to the official program of the games after 16 years. The last time it was at the South American Games in Buenos Aires in 2006. And the return was big; players competed in Raffa, Volo, and Petanque disciplines, all in the mixed discipline. 
The Punto Raffa Volo style offered very close matches, some of which had to be closed in extra hands. The 1st place on the podium went to Argentina who won their zone after beating Venezuela and Uruguay. In the Semifinal it was part of a great battle in which Argentina beat Peru 9-8. In the final, the Argentine couple made up of Milagros Pereyra and Fredy Rupere showed a high level and defeated Paraguay 12-3.
Gold: Argentina
Silver: Paraguay
Bronze: Peru and Uruguay
The president of the PanAmerican Bocce Confederation Mr Marcelo Fabián BRAVO stated that one of the most important points left by these South American games is the construction of a Bocce stadium that has four Petanque, two Volo, and two Raffa courts. In addition to offices, accessible stands for people with disabilities, deposits, locker rooms for ladies and gentlemen, and restrooms for the public. It is located within the premises of the Paraguayan Olympic Committee, which will guarantee great visibility. Surely, Asunción will become an important venue for the realization of Pan-American and world competitions.
AFFILIATIONS & INCLUSIONS