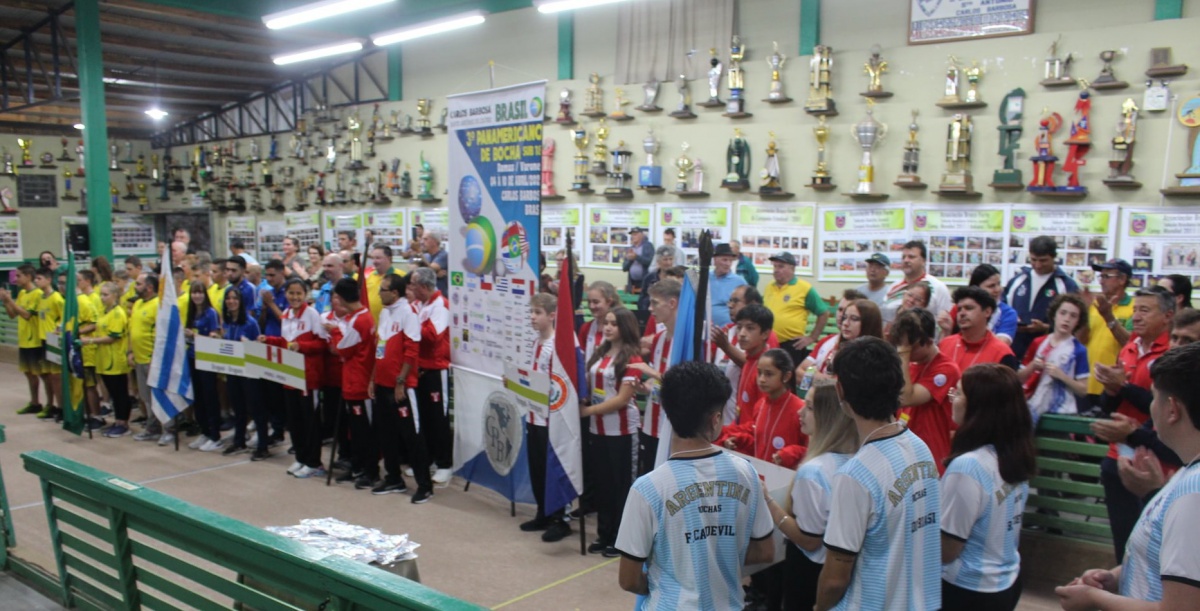 PanAmerican Juniors Bocce Championship
PanAmerican Juniors Bocce Championship was held in Carlos Barbosa, Brazil from the 4th to the 10th of April 2022. 
The players from Uruguay managed to reach the gold medal in both singles; Celeste Alanis and Facundo Fierro. In girls' doubles, it was Argentina (Brenda Magali Ledesma & Donatella Levriero), and in boys' doubles Brazil (Allan Carlos Paloschi & Mauricio Pasa) reaching the gold medals.
In mixed doubles the Brazilian team (Taisa Zarpelon & Mauricio Pasa) won the gold medal. 
For the first time, the precision shooting competition was organized officially within the championship. The event was a total success and all players expressed their satisfaction with the new module. In girls, Paloma de la Macarena Macedo Rodriguez from Peru, and in boys, Facundo Agustin del Valle Capdevila took the gold medals.    
The newly elected president of PanAmerican Bocce Confederation, Marcelo Fabián BRAVO, stated that the organization was a real success and the players exhibited high skills after the long break due to the pandemics.
For the whole results and qualifications for the world championship, see the below file; 

panam2022jun.pdf

AFFILIATIONS & INCLUSIONS