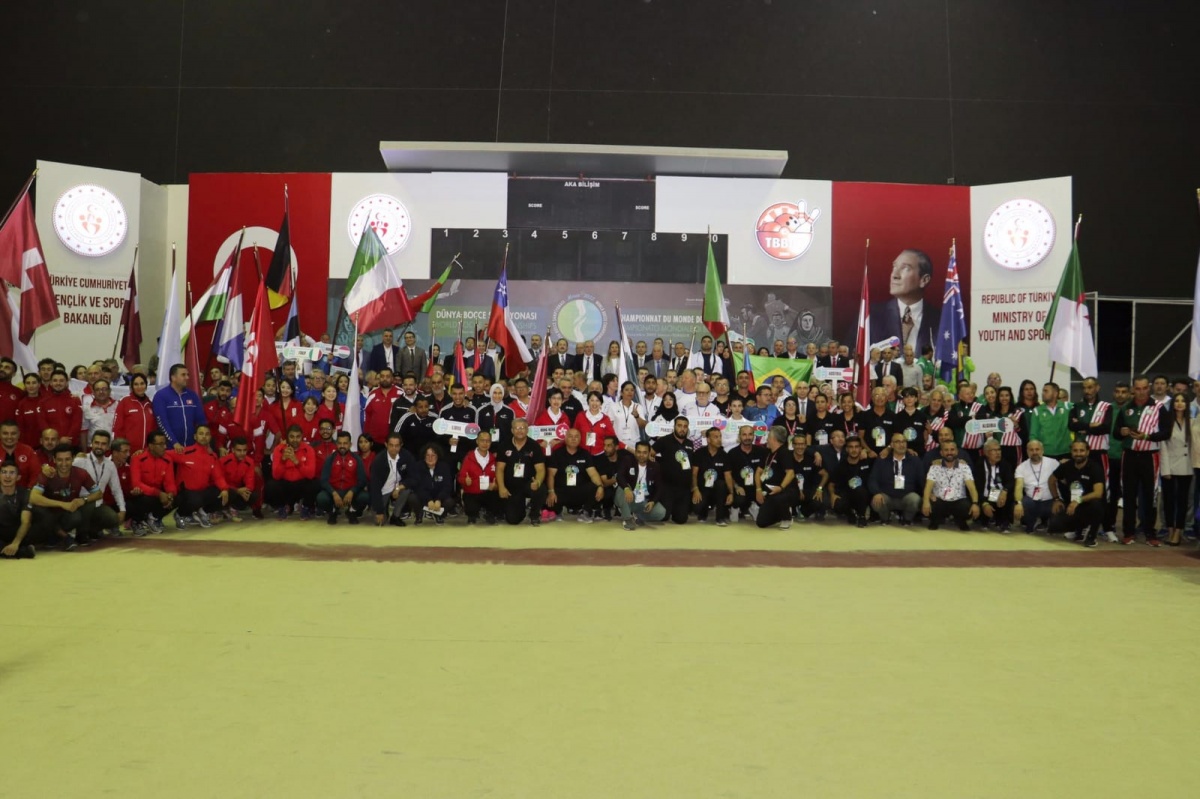 Opening Ceremony in Mersin
The opening ceremony of the World Joint Raffa and Volo Championships was a huge gathering staging 52 teams from 37 countries. 
The opening started with the parade of the 52 teams and continued with the speeches of CBI President Dr Mutlu Turkmen, FIB President Mr Frederic Ruis, and the governor of Mersin Mr Ali Hamza Pehlivan. The speakers all underlined the importance of the joint championship for the future development of the Bocce sport and also addressed the significance of 52 teams on the stage. 
 After the speeches, the Folk Dance Group of Toroslar Municipality performed local dances. The opening ceremony was completed with the oaths of athletes and referees which were presented in English, French, Italian, and Turkish. 
AFFILIATIONS & INCLUSIONS