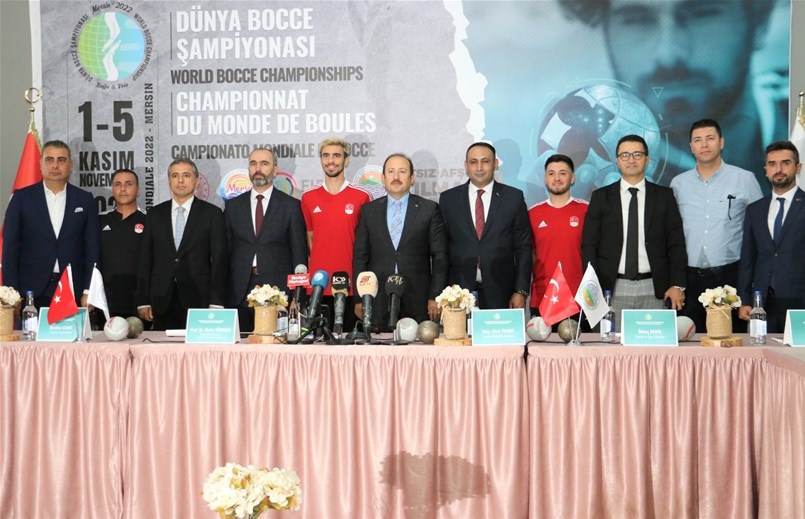 Mersin ready for the show
Mersin Toroslar Municipality hosted the press conference for the World Bocce Championships of Raffa and Volo, Mersin 2022, with the presence of the Governor of Mersin Mr Ali Hamza Pehlivan, President of CBI Dr Mutlu Turkmen and the Mayor of Mersin Toroslar Municipality, Mr Atsız Afşin Yılmaz.
The historical event which will gather two important world championships will be a big stage for 46 teams from 35 countries. 
In the press conference the governor, the mayor, and the CBI president addressed to the press members. All of them underlined the importance of this historic event and expressed their commitment to supporting the success of the organisation. During his speech Turkmen also explained that the elective general assembly of CBI will take place in Mersin on the 3rd of November during the world championship.  
The sports director of Mersin Mr Okkes Demir and 2 Turkish national players also attended the conference. 
After the completion of the press conference, Turkmen visited the Toroslar Bocce Hall and Volleyball Hall where the competitions will be played simultaneously.  
AFFILIATIONS & INCLUSIONS