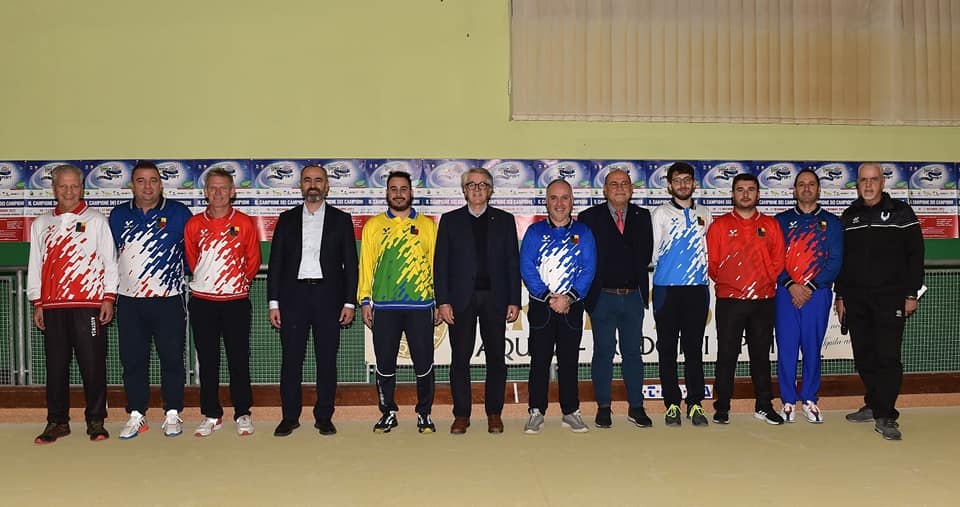 Champions meet in L'Aquila
L'Aquila, as the European Sports City in 2022, hosted an international Bocce tournament gathering 8 best players from the world. 
The tournament started in group matches. In the first group Gianluca Formicone (Italy), Jose Botto (USA), Jardel Do Campos (Brasil), and Eddy Roualt (France), and in the second group Jacopo Frisoni (San Marino), Davide Bianchi (Switzerland), Niki Natale (Austria), and Erdal Kantemir (Turkiye) played against each other. Frisoni and Botto qualified in the first group, and Bianchi and Formicone qualified in the second group. 
The semi-final matches were very tough, and both matches resulted in a tie and both were decided with pallino shooting. The final was played between Botto and Bianchi. Botto reached the gold medal, winning both matches against Bianchi, 6-5 and 10-9. 
The president of CBI Dr Mutlu Turkmen, CER President Moreno Rosati, the manager of L'Aquila European sport city Dr Francesco Bizzarri, and other local authorities from L'Aquila attended the presentation ceremony. Turkmen thanked all the officials for the organisation and asked them to organise future editions in the following years. 
See the full results below;
AFFILIATIONS & INCLUSIONS